Hi all
Yesterday I had a bit of time to look at the hydraulic side of things. Haven't noticed much out of the ordinary, there are no obvious leaks and everything seems to be moving smoothly.
Here are two pictures of the lever on the outside of the bell housing. With the pedal released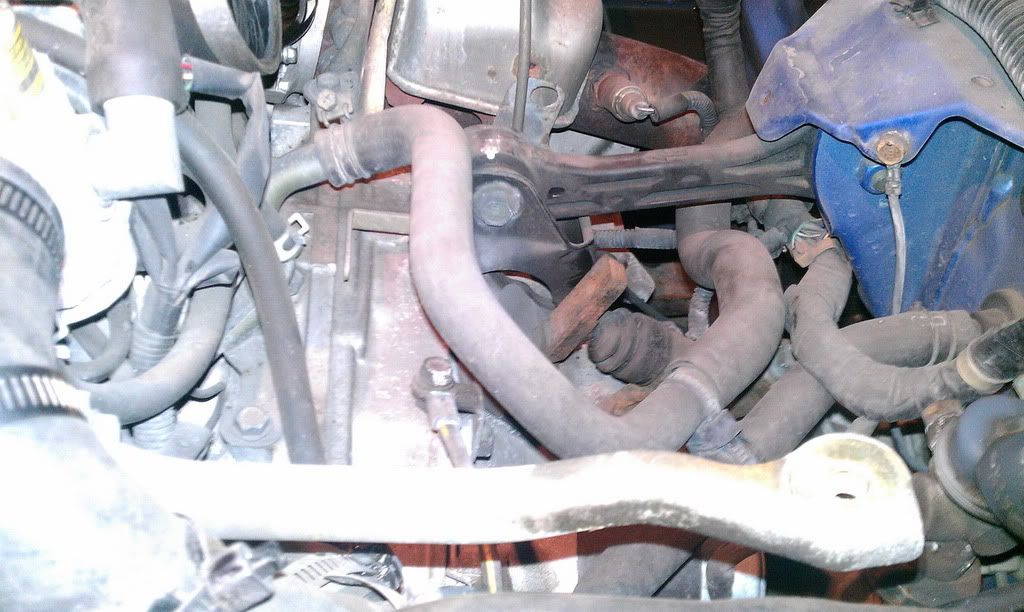 and with the pedal pressed to the floor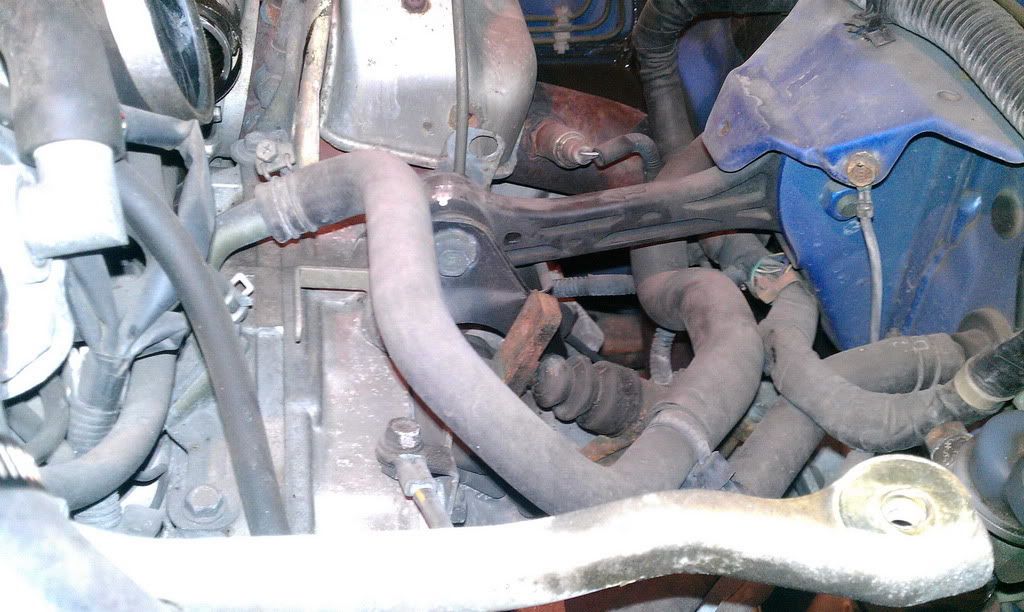 I tried to move the lever further towards the engine using a pipe and it would not move. With the pedal released the slave sylinder rod is in contact with the lever but there is no tension there.
One thing that was a bit odd was how much brake fluid was in the master cylinder reservoir - it was full to the brim. Not sure if it was done by mistake, if the previous owner tried to solve/mask the problem this way or if there's some other reason for it.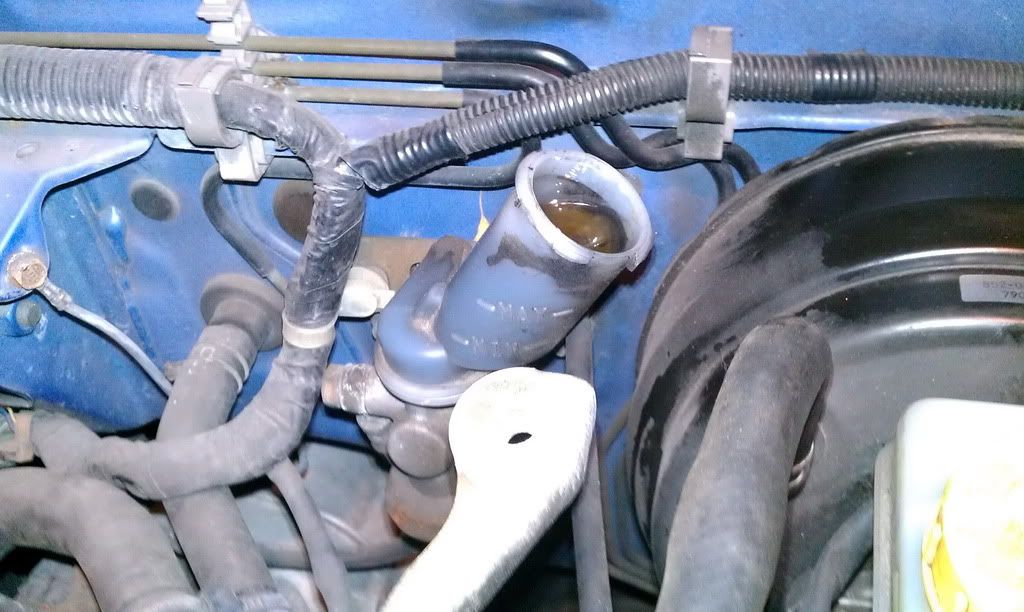 So it's time to take the gearbox off to see the condition of the clutch, right? Any and all thoughts are much appreciated.