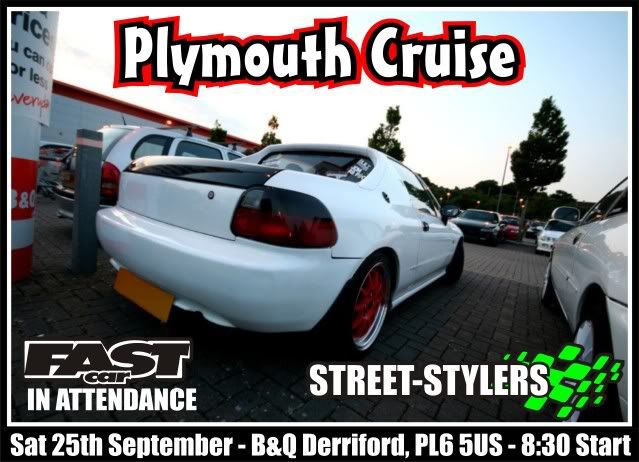 Too finish the rolling road day (AT ALAN JEFFERY
http://www.enginetuner.co.uk/home.htm
) with a bang , there is a cruise organised now at normal location .
Only this time i have been in talks with FASTCAR and they are CONFIRMED to be coming down to us on the 25th september .
Sooo please lets make this absolutly huge and show them what Plymouth and Street-Stylers have to offer .
Location :
B&Q Derriford
Tavistock Road
Plymouth PL6 5US
Kicking off at :
8.30pm
So far over 50 cars are going from SSS site
Street-Stylers Homepage
. so if anyone can make it put ya name down here or go to the site and put name down