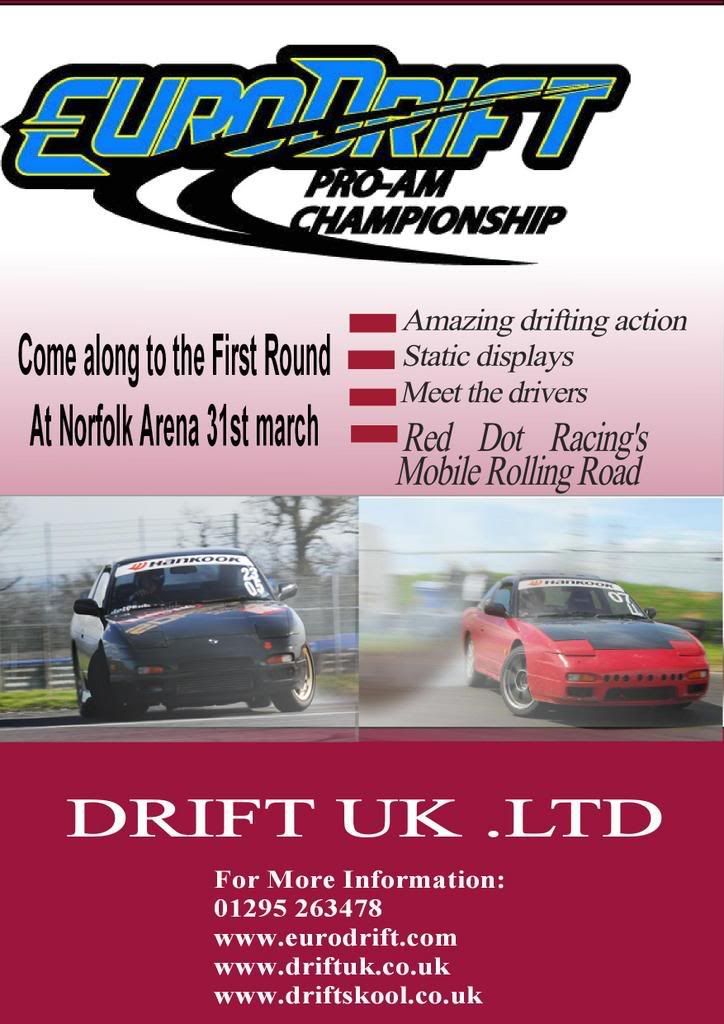 FAO Admin and members ..All Invited...
BanzaiClub
www.banzaiclub.co.uk
are proud to be supporting the EuroDrift pro-am Championship in association with Drift UK and Eurodrift. We would be very proud to have you join us at the Norfolk Arena on March 31st 2007 for the first round.
This looks set to be an exciting event with a variety of things going on for all.
There are a full range of Facilities at Norfolk Arena including 3 Cafe's and a Bar for those not designated to drive that day. You will also have the unique opportunity for Autograph and Photo sessions with the EuroDrift Drivers, perfect for our younger enthusiasts for making them the envy of all their school friends. Especially as all rounds will be shown on Sky Sports on a weekly basis (you could be famous!), so if your unable to make any events, be sure to tune into Sky Sports to check out this great form of Motorsport entertainment.
Passenger rides are also offered from 6-7pm for the bargain price of £10 before the main event itself (subject to availability) and Red Dot Racing will also have their Rolling Road in attendance, this is a great opportunity for any members wanting to check out their cars statistics. We certainly believe this event should not be missed and this promises to be the first of many spectacular days out.